I recently had the opportunity to ask Zoe Griffiths, Head of Programme and Public Health at Weight Watchers UK some questions about healthy eating.
Here are her top tips for busy mums which I wanted to share with you:
Get everyone involved in healthier eating and moving more: Did you know that changes to your lifestyle as you're losing weight are more easily maintained if you include the whole family, than if you 'go it alone'? Simple things like taking the whole family to the park to play a game of catch are great ways to get active.
Re-frame what you are doing: How you think about making changes to your lifestyle will make a big difference. What's more positive and inspiring "I'm on a diet" vs "I'm taking care of myself and being kind to my body… and having a great time getting more active, meeting new friends and learning new skills"?
Be inspired: It may be an old photo, an upcoming trip with the family or a quote but put this in a place such as on the fridge or on your phone where it will always inspire you and remind you of your goal.
Get support: Do it with a friend. Buddy up with a fellow busy mum and you can share your achievements and support each other when you need it most.
If you bite it, write it: When following a healthy eating plan monitor what you eat and if it helps write it down. It's easy to forget that chocolate bar you ate when picking up the kids from school or the extra slices of cheese you ate while making the kid's dinner.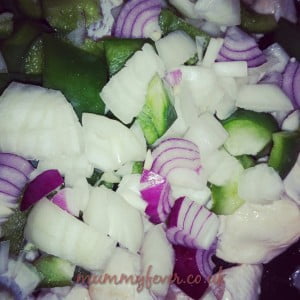 What are your top tips for healthy eating, we would love to hear them!